Team Registration

Spring 2018 - Indoor

This page is no longer in use. Please return to our home page to register for the current league

This page was last updated on: April 27, 2018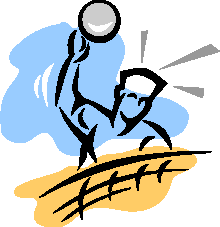 All players must fill out the 2018 on line waiver form prior to participating in their first game in 2018.  There is no need to re-register, if the 2018 waiver has been completed.

Refund Policy:

All refunds are subject to a $25 handling fee.

No refunds within 2 weeks of the start of the session unless the section you are in is full and there is a team on the wait list that will take your place.  (Except payments are fully refundable at all times if there is not a spot for your team or there are not enough teams to run the group for which you have registered) 

New teams shall send in a check for the full amount ($420 --  It will not be deposited until a spot is confirmed available (after Mar 20th) and you have been contacted to verify you still want the spot.  

For those teams who have sent in a $50 deposit to be on the wait list for a particular group prior to the opening of registration, the deposit will be forfeited if a spot is offered in their desired group and they no longer can enter a team in that group.

Returning Teams

Middle Division

ASCE YMF

Ball Hawks

Balls Deep

Best Sets of Your Life

Bumpin' Uglies

Dean's List

Geezers, Sons and Nasties

Net Ninjas

Reckless Abandon

Sloppy Papis

SO HAWT

Spider Monkeys

Spiny Bumpsuckers

TeamWorks

Volley Llamas

WePlay

Upper Division

Beer Hops

Brigada

EZ Pass

Me-Holes 

New Whales

No Bueno

Poi Dogs

Shave Ice

stipe that down

Team Artichoke

Team Happy

Victorious Secret


If you are a Returning team from Winter 2018 (see list below) and you are changing your name, please show both your existing name from the drop down list and new team name in the box below
Please enter all phone numbers with area code in this format  XXX-XXX-XXXX

You can enter additional email addresses for you or an alternate person by separating each email with a comma and followed by a space.

Mail a check payable to A/E Volleyball or Click "Buy This" to pay on line.

You do not need a PayPal Account, just click on "Check Out" on PayPal site. Pay Pal accepts credit cards at no additional cost to you.