Team Registration

Sundays at Ingraham HS 

Fall 2019 - Indoor


This page was last updated on: October 16, 2019
Registration is now open for the Fall Session of our popular Sunday Indoor Volleyball League at Ingraham High School 

We use an exciting Round Robin Format each week (your team will play 5 different teams each night during a 2 hour time period for 9 sessions). A lot more playing time than other comparable leagues!  There are four levels to chose from.  All leagues are co-ed  with min. of 1 woman, max. of 4 men on the court.

Time of on line registration will hold spot in line but it only will be secured if full payment is postmarked within 24 hours of registration or received by hand delivery or Pay Pal within 48 hours of on line registration time.   The team fee is 
$480.00
 (includes $47.52 sales tax).
 Mail or hand deliver checks (hand delivered checks should be in an envelope addressed to Scott Baumler and handed to the Door Person)  to 2821 2nd Ave, #1201, Seattle, WA 98121 or Checks can also be hand delivered to 1414 4th Ave. in downtown Seattle from 8:00 AM to 6:00 PM Monday to Friday and handed to the front desk receptionist at Coterie Worklounge (must be in an envelope addressed to Scott Baumler).  You can also pay on line using PayPal by clicking button below.  You can use a credit card or debit card on PayPal at no extra cost to you and you do not need a PayPal account.  After hitting "Buy This," just click on "Check Out" instead of "Check Out with PayPal" if you do not have a PayPal account.
Returning teams from the 2019 Spring Sunday league at Ingraham can hold their spots if registered on line by Monday Sept. 16th, 2019 AND make payment by deadline described above.

The 9 session Fall season will start on October 6, 2019 and end on December 8th with no matches on December 1st (Thanksgiving Weekend).  All Matches will be at Ingraham HS. Season ends with a Tournament for all teams on 9th session (December 8th).

A/E Volleyball Association

c/o Scott Baumler

2821 Second Ave. #1201

Seattle, WA  98121

(206) 782-8030

The form on this page is for team registration only.   

Or use the Open Gym Form (on our home page) to participate in that program as an Individual
Check link on Home page for Status of teams that are registered and paid.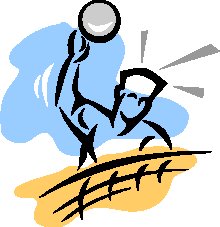 Fall Season is underway & runs through Dec. 15th 

(No league games on Dec. 1st)

Options available for late entry - Register below and contact us for details

All players must fill out the 2019 on line waiver form prior to participating in their first game in 2019. Waiver only needs to be completed once each calendar year. Email aevolleyball with changes for players who change teams and have already completed the waiver.

Refund Policy:

All refunds are subject to a $25 handling fee.

No refunds within 2 weeks of the start of the session unless the section you are in is full and there is a team on the wait list that will take your place.  (Except payments are fully refundable at all times if there are not enough teams to run the group for which you have registered) 

 For those teams who have sent in a $50 deposit to be on the wait list for a particular group prior to the opening of registration, the deposit will be forfeited if a spot is offered in their desired group and they no longer can enter a team in that group.


   On Line Registration Form Begins Here

Please put team name on the memo line on your check or when using PayPal, click on "Add"after "Note to Seller" in the check out process right after it shows your address on the payment confirmation page.  (Or just send a follow up email if not done.)

Returning Teams from Spring 2019

Returning teams from the 2019 Spring Sunday league at Ingraham can hold their spots if registered on line by Monday Sept, 16, 2019 AND make payment by deadline described above.


Upper Division
​Awkward Sets

Beer Hops

Brigada

Get Spiked!

New Whales

Poi Dogs

poundcake

Spank That Ball

Team Artichoke

Team Happy

Lower/Middle Division

​404 Bump Set Error

Big Tippers

Bumpin' Uglies

Dean's List

Geezers, Sons & Nasties

Mud Wasps

Nothing But Net

Shave Ice

Spider Monkeys

Spiny Bumpsuckers

TeamWorks

Volley Llamas

Sunday Fall League Team fee $480.00.

If you are a Returning team from Spring 2019 (see list below) and you are changing your name, please show both your existing name from the drop down list and new team name in the box below.

You can enter additional email addresses for you or an alternate person by separating each email with a comma and followed by a space.

New Team Name

Captain:FirstName

Captain:LastName

Please enter all phone numbers with area code in this format  (XXX)  XXX-XXXX