Registration for 

Individuals Wanting to Join an 

Individual's Team

All teams are Co-Ed 6's


This page was last updated on: February 26, 2023
Use this form for signing up as an individual to play on a team to be made up from other individuals  in one of our regular leagues.  If you have a full team, register the team at link on the 
Home 
page.
If you are just interested in trying to join an existing team, leave a message in the Guest Book on the first page of our website and send us an email if you want to be on the email distribution list that gets emails from captains looking for players.  You may sign up for a spot on the individuals team while searching for a spot on an existing team as long as you commit to letting us know as soon as possible that you are no longer interested in a spot on the individuals team.

Our round robin format works best if we have an even number of teams in each group so there are no byes. 

So from time to time we will create a team from individuals to fill out the group.  Since it can be extremely difficult to find a permanent spot on an existing team, this is a great option to get out and play volleyball.  Often these new teams continue as a permanent team and/or the individuals are able to better network with the other teams while playing which can lead to finding a spot for the following season on a permanent team.  Since we do not know until the last moment which group will need an "Individuals Team" to fill out the schedule, make sure to indicate all the levels that you would be available to increase the odds of getting to play.  

Time of online registration will hold spot in line.  Once it is confirmed that an Individual Team is needed to even out one of our groups and we have a minimum of 6 players available, we will contact those signed up and request the payment.  
Do not send payment until then. 
 The fee for an individual to play on the individuals team is indicated below. 
  Prior to paying, please email us to check status of the Individual Teams.  You may now make payments online using Zelle. Just send the money to [email protected] by downloading the app on your phone.  You can also mail or hand deliver checks to the address below. We are no longer using PayPal so we are not accepting credit cards at this time.  Checks may be hand delivered in an envelope with the name Scott Baumler on it to the Lobby Attendant anytime at 2821 2nd Ave, Seattle 98121.  Please put "Individuals Team" on the memo line on your check or in comment box on Zelle. 
A/E Volleyball Association

c/o Scott Baumler

2821 2nd Ave., #1201

Seattle, WA  98121

(206) 782-8030

The form on this page is for unattached individuals seeking to register for the individual team only (NOT THE OPEN GYM).   All players must also fill out a waiver form once  during the year.  See link below form.

ON LINE REGISTRATION FORM FOR THE INDIVIDUALS TEAM  STARTS HERE: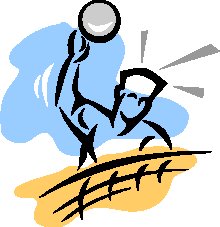 Upcoming Possibilities:  

Fall Indoor Leagues (name will be forwarded to captains looking to fill their roster if you check that box allowing us to send out your information)

Spring Indoor Leagues start Mar 26, 2023  

Do not send payment until a full team is confirmed

Enter phone numbers with area code in this format (XXX)  XXX-XXXX. Please provide at least one phone # for emergency contact.

Which Level will you consider playing on?

(Check all that you are available): 

What is your Avaialibility?

(Mark exact dates on question below) :

Which Level is your first preference Indoor?

 (check one only:

INDOOR SUNDAY LEAGUES AT INGRAHAM HS - (Fall, Winter and Spring)

All players must fill out online waiver form.  This must be done only once per year. Click link below to home page which has the current Waiver form link.  

Payment and Refund Policy:

Hold payment until we confirm we have enough players to form an individual team that meets your registration request.  After that point all individual refunds are subject to a $10 handling fee.  

Hold on Purchasing until we have a full team and send you instructions

Individuals Team fee $100.00 for the season if paid by Zelle (includes $9.30 sales tax); $105.00 if paid by check.

(Hold until instructed to pay)

Single session Individuals Team fee $20.00

(Hold until instructed to pay)

OUTDOOR GRASS LEAGUES AT GREENLAKE, COWEN & SANDEL PARKS - June to August

Which Level is your first preference Outdoor? 

(check one only:

Partial Season Costs:

$20 a session or contact us for prorated partial season cost. Note that outdoor season ends with an all day tournament on last Saturday or Sunday in Aug. (which is not on Labor Day Weekend)

If you are only able to sub, indicate

the dates you are available

REMEMBER TO HIT SUBMIT (ONCE)

Positions you play (Optional)

  Limited openings will go in the order received with priority to those that chose fulltime.  Gender and position can govern to balance the team.

Do you want to act as the 

Administrative Coordinator (i.e. Captain) 

for the Individuals Team and play for free?

If the season has started and we do not have room for an Individuals team or do not have enough registered individuals, we will forward the list of information gathered on this form to the captains in the league to review and consider for openings on their teams.  Do you authorize us to forward your information to the captains including your contact info that has been provided here?

Which Day are you available to play? 

(check all that work: